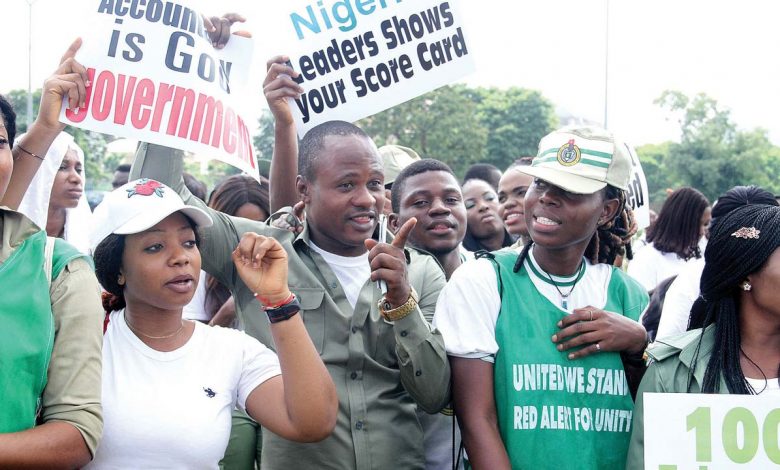 Significance of the 2023 Nigeria General Election
The Nigeria election 2023 will be one that will bring in new leaders in the President, Vice-President and quite a large amount of Senators, Representatives,Governors, LGA (Local Government Area) Chairmen and Ward Councillors.
Such an election, comes once in every 8 years, and that is why Nigerian youths across board need to take steps towards getting ready to shapen the outcome of the election by positively.
This election also seems to be coming at a time when the Nigerian stateholders are threatening to go their way and as such reduce the federation's domain.Nigerian youths as the future of Nigeria need to consider what they prefer as against being pressured into secession or being kept in a uniform federation, this election and our preparation for it will likely be the time to bring "a new Nigeria" alive among countrymen who have given up in despair.
Why We Need Electoral Reforms
The 2023 Nigeria Elections is in need of proper planning as it will likely play a determinant factor in the future of our nation, Nigeria.
I would like us all as fellow Nigerians to recognise that political power belongs to the people and as such advocate for electoral reforms so as to make for a credible election free from electoral malpractices.
The time to advocate is not in 2023, nor in 2022 but now. Youth groups need to mobilize ideas and engage with the President, the National Assembly, the Supreme Court of Nigeria, moreso, with all Nigerian people.
How Nigerian Youths Can Get Elected
Whether it is a youth political party or a youth political coalition we need to form, one thing we need is trust, the positively ingredient necessary for goal implementation and in deed the twin of cooperation.
But one cannot build trust without an agreement———a vision
The trust is to be built on a specific vision that we are "building a new Nigeria" and that has specific positive settings, this will enable the Kano youth, for instance, to know that the Enugu youth ctitizing a polictical subject in Kano means well for all Kano youths based on "building a new Nigeria".
The vision of the Nigerian youths, in my opinion, should be to transform Nigeria positively
First from governance the bedrock of any country, we need a new constitution capable or what I usually call state-holder, the opportunity to " self a determinate" its course in Nigeria and around the Niger Area. To achieve this we need to get our PVCs, form a constitution for a coalition and pool funds to sponsor locally and popularly elected visionary candidates.
Next, economy, we need to get ourselves employed, funded and creating jobs in positive cycles so that our Naira can gain value back and that we can improve the standard of living of the average Nigerian. We can do this by reasonable reduction of elected people's allowance, correct and positive economic policies and fixing power—— the fuel of commerce.
Nigerian politicians should, also ,take note that they cannot afford to divide the youths anymore (by sowing seeds of discord or false and unnecessary narratives) because Nigerian youths are the future of Nigeria, if you divide them by upper-hand/lower-hand you will consequently divide Nigeria socially and politically.
As for the Nigerian youths, we need to mobilize resources such as ideas, people and funds so that our vision can come to fulfillment.
We will first need to understand how to run for Nigeria general elections 2023 and to build a vision—– A New Nigeria more than a party or a movement.
A common vision will produce a united political party/political movement—-VisionBoy
It is a common vision that can enable Nigerian youths across tribes and political affiliation to come together and understand each other.
And that common vision is the "what" and "how" of Nigeria's salvation from political failure.
To determine the "what and how" we will need to answer few questions:
(1)Where is Nigeria coming from? 1914 amalgamation, 1960 independence and the 1999 hour of democracy…
2) Where can she go (all possibilities)? Restructuring (national restructuring) or secession (auto-restructuring).
(3) Where can she go with positive impact for all? Restructuring or secession?
(4) What can we do for Nigeria? Democratic Revival or?
(5) How much time do we
have? Before 2023?
(6) What should we do? Get our PVCs only? Or ask for certain electoral reforms?
(7) Who are the
stakeholders? The politicians? The Nigerian people?
(8) How do we do it within the time-frame? What are the options and alternatives
(9) How do we measure the positive achievements? By quantity or quality? By electoral success or by social media only?
Voting in the Nigeria General Election
We Nigerian youths also need to get our PVCs intact come 2022 for and ahead of voting in Nigeria General Election 2023 ,we should vote on a "new Nigeria" basis so that we can find a common ground in voting candidates.
Whether the candidates will be from a section of the country or another shouldn't be the issue for Nigeria youths because that doesn't determine "a new Nigeria", what should be the basis is that all candidates we intend to vote for should be individuals with Godliness, honesty, integrity and vision who stand and support, working for "a new Nigeria".
The EndSARS Protest shouldn't go in vain as regarding Nigerian youth's having a positive impact on the Nigeria General Election 2023, a possible birth of a new Nigeria.
I hope this will inspire us to know the best steps to take for the salvation of Nigeria.