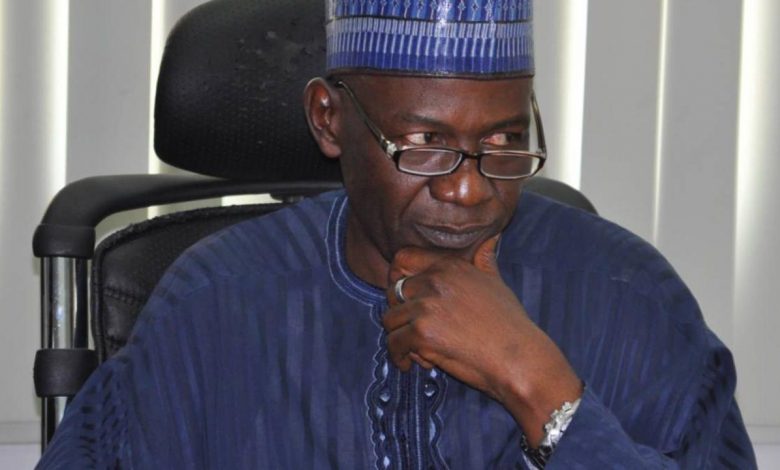 Alhaji Aminu Gwadabe, the President of the Association of Bureaux de Change Operators of Nigeria (ABCON), has refused to comment on the action of the Central Bank of Nigeria (CBN) against his members.
Politics Nigeria had reported that CBN blew hot, stopping the licensing of BDC operators in the country.
According to CBN governor Godwin Emefiele, who made the disclosure of this development, while the apex bank will no longer license new BDC operators, all current processes of new licenses have equally been halted.
Defending the CBN action, Emefiele explained that BDC operators were fond of carrying out illegal forex trading.
However, when contacted for comment, Gwadabe didn't answer his phone but replied with an SMS that there was no comment on the clampdown at the moment.
"In a meeting with BDCs operators. For now, no comment," he replied.
Meanwhile, Dr. Muda Yusuf, Economist, and former Director-General, Lagos Chamber of Commerce and Industry (LCC), has reacted to the development, warning that there will be consequences.
According to Yusuf, the CBN action would only worsen the situation raised rather than addressing why the action had to be taken.
His words: "It is a policy regime that has created a huge enterprise around foreign exchange – round-tripping, speculation, over-invoicing, capital flight, etc.
"The action of the apex bank amounts to tackling the symptoms rather than dealing with the causative factors, which is not a sustainable solution.
"It is regrettable that the CBN does not believe in the market mechanism. Yet market systems are time tested as instruments of efficient resource allocation in leading economies around the world."
"Moving retail forex transactions from BDCs to the banks was like kicking the can down the road. The same issues would manifest even with the banks.
"The CBN needs to give the market a chance. Its current approach would continue to deepen distortions in the economy, perpetuate round-tripping, fuel speculation, suppress forex supply, and boost the underground economy."