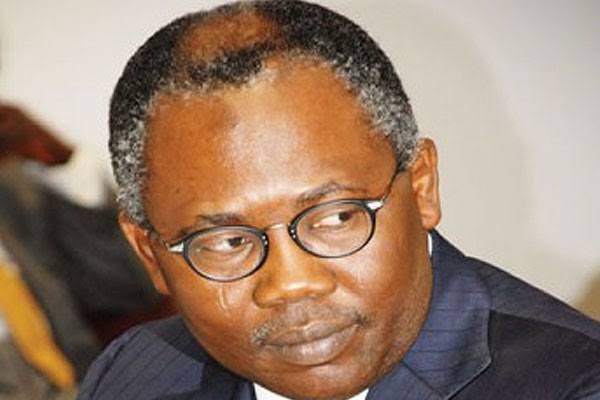 A former Attorney General of Nigeria, Mohammed Bello Adoke has been arrested by Interpol in Dubai. Adoke was arrested shortly after arriving in Dubai on November 11. He had travelled there for medical evaluation after a court warrant for his arrest was vacated in October.
Justice D. Z. Zenchi of the Federal Territory High Court had in April issued a warrant for Mr Adoke's arrest following an ex-parte application by the Economic and Financial Crimes Commission (EFCC).
The EFCC has been pursuing Mr Adoke over claims he was involved in the controversial Malabu Oil deal. He strongly denies links to the alleged fraud and has been on self-exile since vacating office in May 2015. He has repeatedly cited a court judgment that said he could not be prosecuted for actions he took while in office based on presidential directives.
Interpol authorities in the UAE have now requested the Nigerian authorities to officially update them on the matter. The Ministry of Justice in Abuja has been working on transmitting the order to Interpol in Dubai to secure Mr Adoke's release, but the process was being delayed because Attorney-General Abubakar Malami was not available.