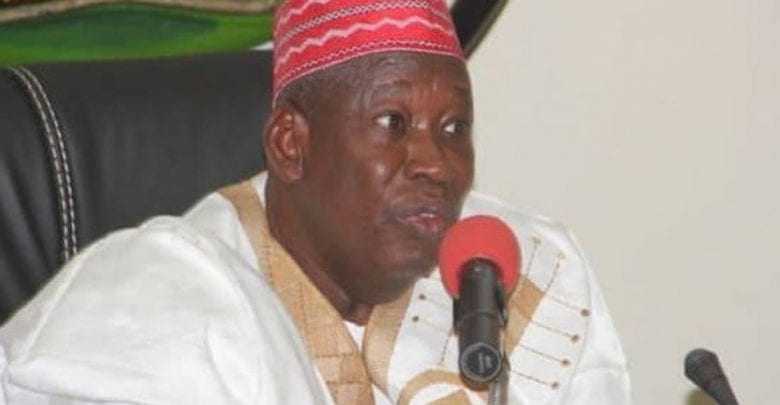 Governor Abdullahi Ganduje has announced the relaxation of the lockdown order imposed on the state by President Muhammadu Buhari.
Ganduje made this known in a statewide broadcast on Saturday evening in Kano, the state capital.
POLITICS NIGERIA reports that President Buhari had ordered a total lockdown of the state following mysterious deaths and the fast spread of the COVID-19 cases in the state.
In a meeting with health professionals on Thursday, Ganduje appealed to Buhari to relax the two weeks' total lockdownKano: Why Ganduje asked President Buhari to relax Lockdown imposed on the state to enable residents to buy food items and stock their homes during Ramadan.
Speaking further, the governor also announced that Mondays and Thursdays would be lockdown-free days from 10am to 4pm, adding that no markets will be allowed to open unless supermarkets.
Ganduje added that only Yankaba Market and Yan Lemo Market would be allowed to open on the two free days.