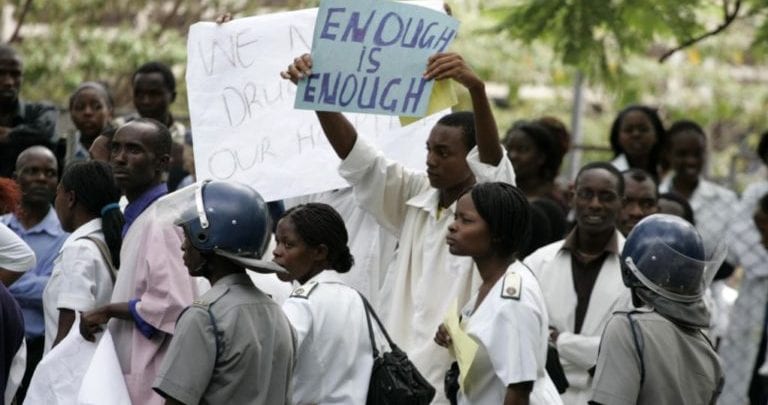 The Association of Resident Doctors(ARD), Abuja Chapter has embarked on strike shortly after the third case of Coronavirus was announced in Lagos.
The group announced on Tuesday that it will be embarking on an indefinite strike due to the government's failure to pay doctors' salaries for two months.
In a statement signed by its president, Aigbovo Roland, the group states that they arrived at the decision after much deliberation.
He explained that embers of the group are facing serious financial difficulties over the non-payment of their wages adding that despite several warnings, the FCT administration has done nothing to solve the issue.
Aigbovo pointed out that there have been salary shortfalls since the migration to the Integrated Personnel and Payroll Information System (IPPIS).
He threatened that health workers who are affected by the salary deductions will join the mass action within 48 hours if their demands are not met.
The strike action is coming at a very critical time when the world is facing a serious health problem. The deadly coronavirus is spreading fast with a third case confirmed in Lagos on Tuesday. A 30-year-old woman who recently returned from the UK tested positive for the deadly COVID-19 virus. She has since been quarantined.