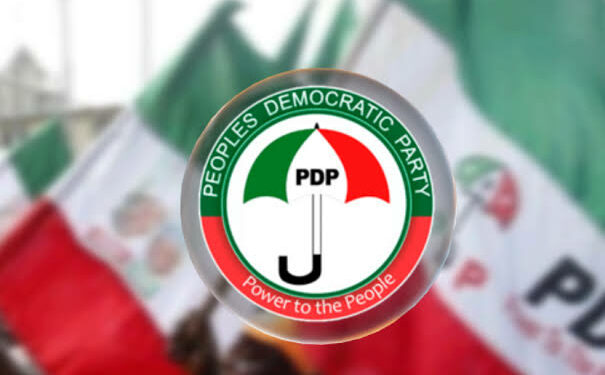 The Plateau State chapter of the Peoples Democratic Party (PDP) has petitioned the Chief Justice of Nigeria and Chairman of the National Judicial Council, Justice Kayode Ariwola, over the judgments delivered by the Justice Mohammed Tukur-led National Assembly Election Petitions Tribunal sitting in Jos.

POLITICS NIGERIA reports that the party accused the three justices of the panel of deliberate perversion of justice and conspiracy to remove its elected candidates from the legislative houses.

The PDP, in a statement signed by its State Chairman, Mr. Chris Hassan, and Secretary, John Alan, alleged bias on the part of the Tukur-led tribunal.

The statement said, "Our party, the PDP sponsored candidates to various parliamentary positions in the national and state assembly elections held in Nigeria on February 25, 2023 and March 18, 2023.

"Our party was victorious in 2 out of the 3 senate seats, four out of the 6 house of representatives positions and 15 out of the 24 house of assembly positions according to the returns made by the Independent National Electoral commission.

"Persons and parties who lost the election to our party filed petitions before the national and state assembly election tribunal on the basis that our party did not score majority of the lawful votes at the election, that there was non compliance with the order of Justice S P Gang of Plateau State High Court delivered on November 26, 2020 which ordered the party to conduct ward congresses."

The PDP expressed dismay that while the second tribunal had dismissed the plea of the petitioners, Justice Tukur and his brother judges had found merit in the petitions.

The statement said, "It has been gathered that the tribunal had so upturned one out of the two senatorial seats won by PDP, all the four members of the House of Representatives and six out of the 15 seats won by PDP in the State House of Assembly."

The PDP urged the CJN to investigate the allegations against the Tukur-led tribunal and take appropriate disciplinary action against the erring judges.

The party also called on the CJN to reconstitute the tribunal with new judges who are impartial and have the integrity to dispense justice without fear or favour.