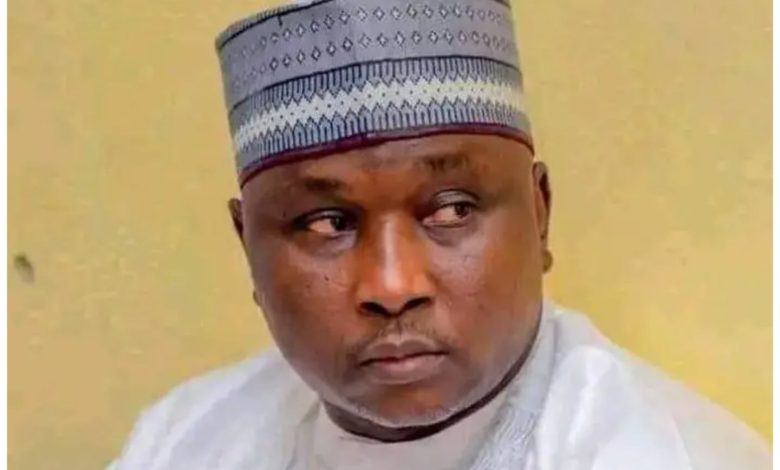 Alhassan Doguwa, a lawmaker from Kano State, currently facing murder trial, has thrown his hat into the ring for the 10th House of Representatives speakership.
Mr Doguwa, who represents Doguwa/Tundun Wada federal constituency of Kano State, announced his entry into the race in a letter of intent sent to members-elect on Sunday.
"I want to use this opportunity to communicate my desire to contest for the office of the Speaker of the House. My passion for nation-building has fuelled my desire to seek this office at this critical time when various divergent views of governance exist in different zones in the nation," he wrote.
Mr Doguwa was detained over alleged complicity in the murder of three members of his constituency a few months ago.
Report revealed how the police in Kano arrested and charged the lawmaker, alongside others, for criminal conspiracy, and culpable homicide.
He was also charged with causing grievous hurt, mischief by fire, and inciting disturbance.
The police prosecutor told the court that Mr Doguwa allegedly committed the offence on 26 February at the Tudun Wada Local Government Area of Kano State.
The judge, Yunusa Muhammad, granted him bail in the sum of N500m, with the condition that the suspect must provide two sureties, one of which shall be a first-class traditional ruler while the other must be a permanent secretary at the federal or state civil service.
The lawmaker was involved in a violent confrontation between members of the New Nigeria People Party (NNPP) and the All Progressives Congress (APC) that led to the killing of three people and the burning of a campaign office of the opposition party in Tudun Wada Local Government Area of Kano.
Mr Doguwa, who is the Majority Leader of the House, is the latest aspirant to declare interest in the position.
He will be competing against Deputy Speaker Idris Wase (APC, Plateau), Yusuf Gagdi (APC, Plateau), Sada Soli (APC, Katsina), Muktar Betara (APC, Borno) Tunji Olawuyi (APC, Kwara) and Abubakar Makki (APC, Jigawa) have all declared interest.
Others are Tajudeen Abbas (APC, Kaduna), Aminu Jaji (APC, Zamfara), Ben Kalu (APC, Abia), and Miriam Onuoha (APC, Imo)
Source:  Premium Times