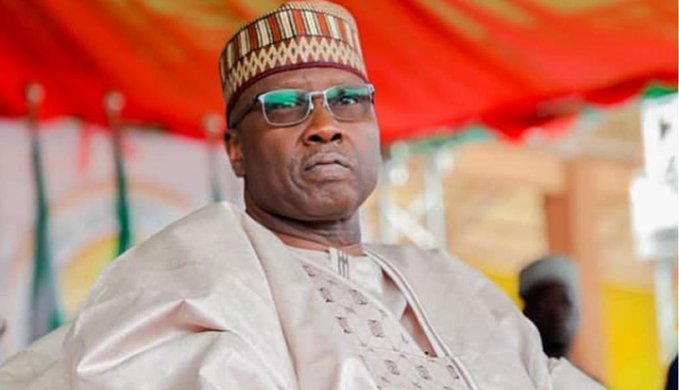 The Nigerian Government has spoken on the possibility of ending the lockdown currently put in place to curb the spread of Coronavirus.
It will be recalled that earlier this week, President Muhammadu Buhari, in a national broadcast announced an extension of the lockdown by 2 more weeks.
Speaking on Friday, the chairman of the Presidential Task Force (PTF) on COVID-19 and Secretary to the Government of the Federation (SGF), Boss Mustapha, urged Nigerians to work with the government on managing the pandemic.
"Ladies and gentlemen, this is a long-term effort and we should exercise patience as we gradually walk out of danger, reopen our society and her economic life. This virus has no vaccine. Success will mean a return to normalcy and we can only claim victory when:
"Cases are no longer increasing; we have no unknown sources for cases; deaths are no longer increasing; more admissions are discharged. The only path to these is your full collaboration and compliance" he said.
He revealed that the Presidential taskforce was working closely with the international community to make sure the "curve of infection is flattened".
"One month down the line, the PTF has worked in close concert with the international community, the private sector and all Nigerians but so much more remain to be accomplished. As we have always told you, this is a war with a vicious enemy and our goal is to ultimately flatten the curve."
Mustapha also admonished Nigerians to follow safety tips and obey the lockdown order.
"We, therefore, continue to appeal to all our citizens to obey the orders to stay at home and respect the advisories on personal hygiene, social distancing, report symptoms to the nearest appropriate medical facility, stay at home and go into isolation for the sake of your loved ones and the society," he said.