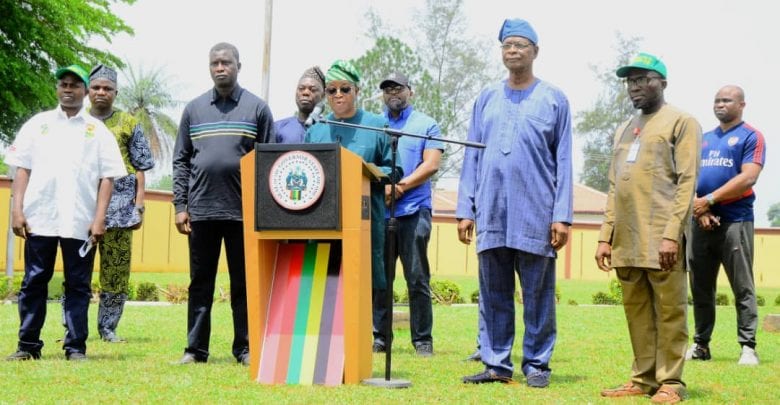 The Osun state government has discharged its index coronavirus patient alongside 110 Ivory Coast returnees who were isolated upon their return to the state.
During a press briefing in Osogbo, the state capital, on Sunday, Governor Gboyega Oyetola said the 127 returnees from Cote D'Ivoire have all been tested, and 17 of them tested positive for the virus.
The governor said": "Upon their arrival in the state, as a proactive measure, we immediately quarantined them at an isolation centre in Ejigbo.
"We later discovered upon profiling that some of these returnees are indigenes and residents of other states such as Oyo, Lagos, Ogun, Imo, Edo, Delta and Abia, among others. Of the 127 isolated and tested returnees, 17 tested positive for coronavirus while 110 returned negative. Of the 17, we also have persons from other states."
The governor said the returnees who tested positive are "undergoing adequate and proper treatment at our care centre and are all stable."
Oyetola expressed hope "that they will soon recover safely from the virus and rejoin their families".
He also advised the released persons to observe all prescribed safety and preventive measures and to contact the state "if they start to feel unwell".
"The 110 whose results came back negative have been released to join their families. Among them are: 11 to Oyo state; two are going to Lagos state; one to Ogun State; three each to Edo and Abia states; four to Delta state and one to Imo state, while 85 will remain here in Osun," he added.