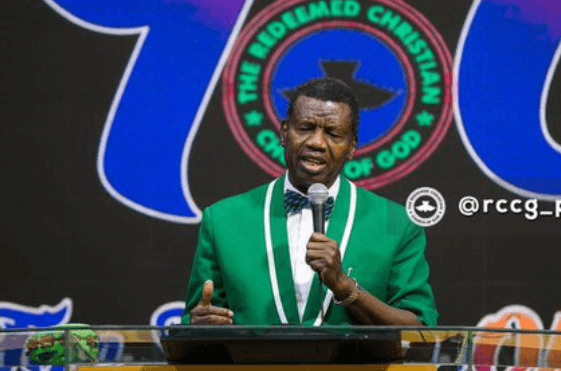 On Sunday, the headquarters of the Redeemed Christian Church Of God (RCCG) in Lagos, observed social distancing with less than 20 members during service.
Usually, more than 3000 people attend Sunday service at the RCCG headquarters.
The service which was aired live on DOVE TV and monitored by POLITICS NIGERIA saw Pastor Enoch Adeboye preaching the gospel to RCCG members worldwide.
Pastor Adeboye urged members and churches across the globe to obey rules and ensure hygienic at their various places.
Speaking at the end of the service, Pastor In-charge of Admin and Personnel, JF Odesola, said RCCG members should obey government rules regarding coronavirus pandemic.
"We thank God for our father in the Lord, Daddy GO. He has said also many things as to what is going on in the country.
"As law-abiding citizens, we need to cooperate with the government and also pray. That's why we cannot observe absolute closure. We are here just to pray and hear the word of God and the mind of God regarding coronavirus.
"What we are asking our members to do is to cooperate with the government in various locations and states.
Pastor Odesola said the RCCG is all about cleanliness and most importantly. "So we should pray and support our government by maintaining social distancing.
When asked how long the pandemic will stay, Pastor Odesola said he is not so sure but knows Pastor Adeboye will have an idea. "We are with government policy and we have been thought by the bible to obey government rules."
The Lagos state government on Saturday adjusted its directive on social gatherings to 20 people firm initial 50. The Nigerian Police has also promised to ensure total compliance in the country as new cases of confirmed COVID-19 spreads across the country.