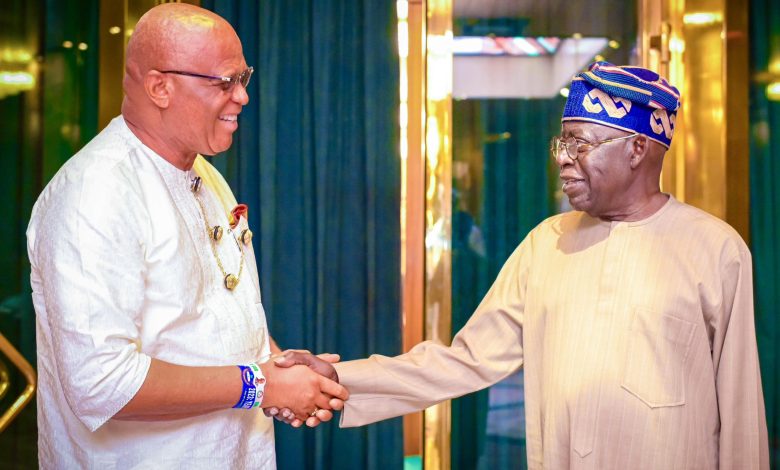 Details have emerged regarding the closed-door meeting between President Bola Tinubu and Governors Caleb Mutfwang of Plateau State and Umo Eno of Akwa Ibom State.

POLITICS NIGERIA reports that the meeting, which took place at the Presidential Villa in Abuja on Thursday, involved discussions on various issues of governance.

Both Governor Mutfwang and Governor Eno are newly elected first-term governors representing the opposition Peoples Democratic Party (PDP).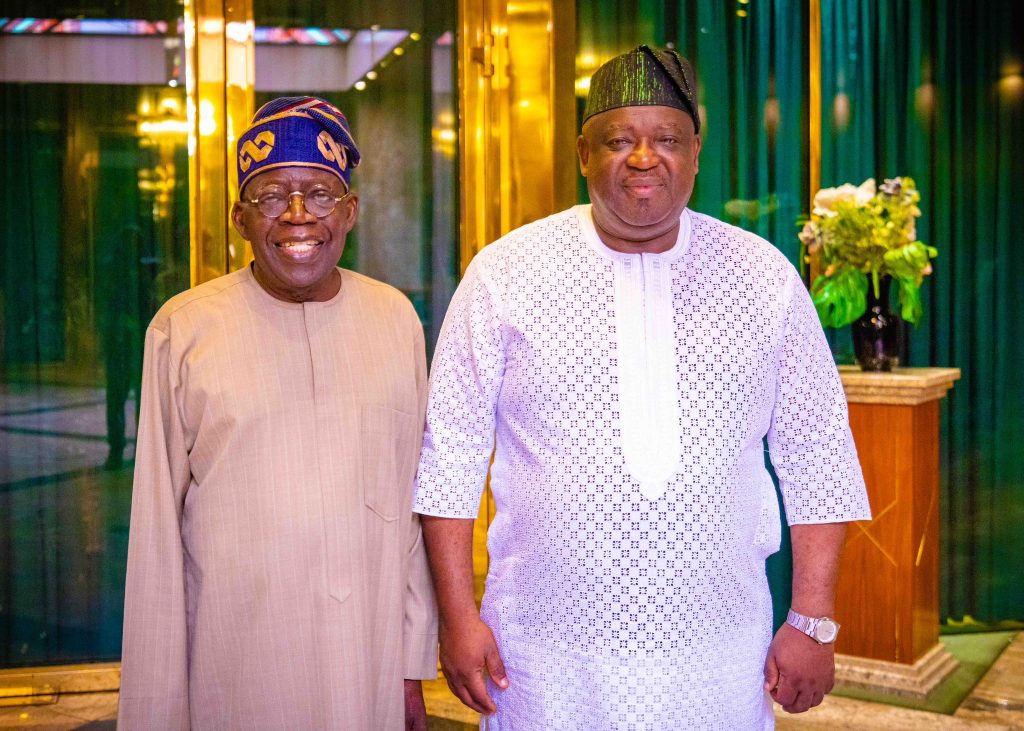 Speaking to journalists after the private meeting, Governor Eno emphasised the need to shift the focus from politics to the business of governance now that elections are over.

"Politics is over, and governance has started," stated Governor Umo Eno.

"Akwa Ibom is an integral part of Nigeria, and we have to work with the federal government to ensure that the people of Akwa Ibom benefit from democracy. We cannot achieve this if we work in isolation."

Governor Eno expressed his belief that several upcoming projects will benefit the people of Akwa Ibom State. He emphasised the importance of cooperation with the President to bring these projects to fruition.

He also discussed specific areas where federal intervention is required, such as the Calabar-Itu Road, Ibom Deep Seaport, export license, and a free trade zone for Ibom Airport.

Highlighting the initiatives undertaken by his administration, Governor Eno mentioned the importation of spare parts for aeroplanes, particularly for Ibom Air. He also addressed the impact of the removal of petrol subsidies on the people and revealed plans to meet with petroleum marketers to alleviate the resulting hardships.

Meanwhile, President Tinubu has taken to his official Twitter account to share the details of the visit.

He expressed his delight in meeting with Governor Mutfwang and Governor Eno, stating his commitment to fostering a cordial and constructive relationship with all 36 governors in order to build a safe, secure, and prosperous Nigeria for the benefit of all Nigerians.