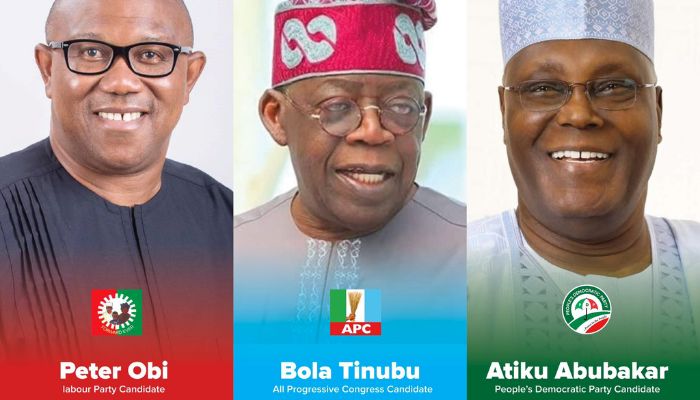 Abdulahi Adamu, the National Chairman of the ruling All Progressives Congress (APC) has reacted to the main opposition parties, the Peoples Democratic Party (PDP) and the Labour Party, going to court to challenge the outcome of the 2023 presidential election.
Speaking in an interview with Daily Trust, Adamu subtly criticised the opposition candidates, Atiku Abubakar (PDP) and Peter Obi (Labour Party), for 'not having the heart to bear the loss'.
He also described the February 25 elections as "the most peaceful Nigeria has ever had".
"I wish them a safe journey. It's their right to go to court. I do hope that when the court decides for or against them, they will accept the verdict," Adamu said.
"Sometimes, it amazes me that Nigerian politicians don't have the heart to bear the loss when they lose an election.
"We signed a peace agreement before the election, they have thrown that into the bin already. Why is the election fair in Lagos where they won, and not fair in Borno because they lost there? The same umpire (INEC), the same rules.
"This is the most peaceful election Nigeria has ever had. This is the only election in recent times that people are not talking about vote buying."