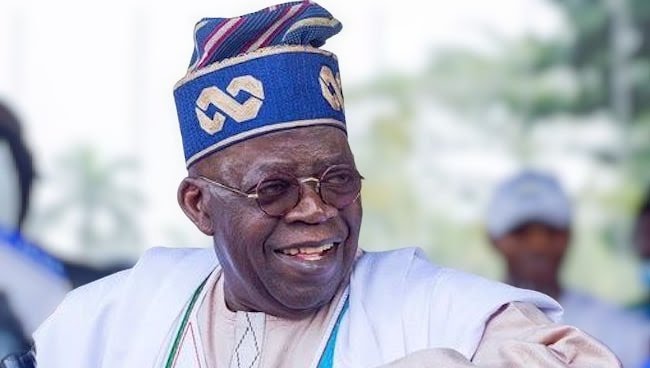 The Wakeelu Muslimeen, SouthWest, Edo and Delta States, Sheikh Iskil Awwal has asked all Imams and Alfas in the country to pray for the incoming President, Bola Tinubu, during today's Jumat service.
Recall Tinubu, in the February 25 election, defeated Atiku Abubakar of the Peoples Democratic Party and Peter Obi of the Labour Party.
In a chat with newsmen on Thursday evening, the cleric said the prayer became necessary to ensure a seamless transition from the outgoing President Muhammadu Buhari to Tinubu and for the progress of the country.
He said, "I urge all Muslims that on the day of Jumah, Imams and Alfas should perform a special prayer for Nigeria, the President-elect, Asiwaju Bola Ahmed Tinubu and Buhari, for God to make Nigeria a better country.
Awwal said Nigeria needs peace, as no country survives in the midst of hardship and war, saying clerics need to pray for peace and progress in Nigeria and for the coming president.
The Muslim leader explained that the special prayer is to be conducted across the country, especially in the South-West States, for God's comfort and abundant blessings.
"We should pray that the tenure of Bola Ahmed Tinubu should bring peace to Nigeria," he maintained, charging all the Imams, Alfas, to coordinate a special prayer throughout the nation for the country to move forward and make Nigeria a progressive country.