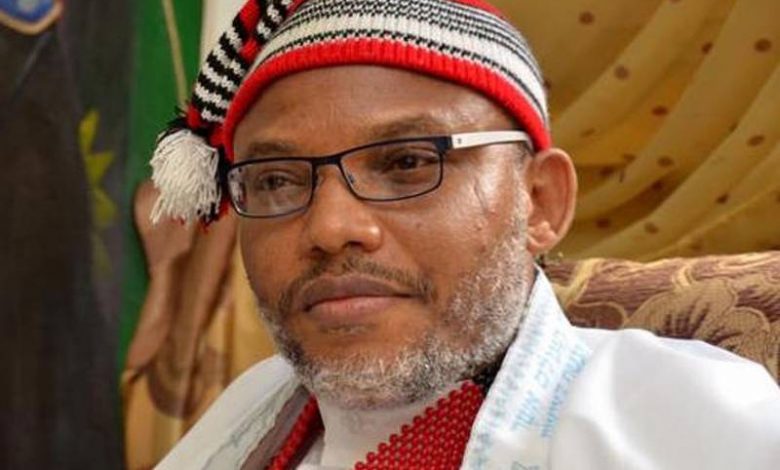 Leader of the outlawed Indigenous People of Biafra (IPOB), Nnamdi Kanu, has arrived the courtroom at the Federal High Court, Abuja, as his trial on terrorism charges resumed on Friday morning, POLITICS NIGERIA reports.
He was brought into the court at around 11:00am.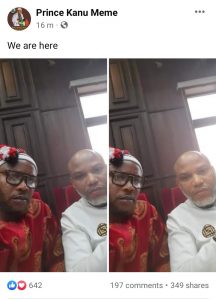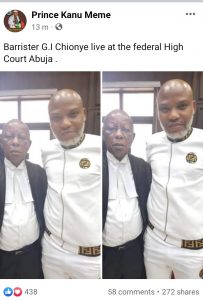 Again, he was brought in donning his Fendi wear.
His lawyers challenged why their client would not be allowed new clothes, considering the Department of State Services (DSS) were instructed by the court to allow him put on new wears.
Since last year, Kanu has been coming to court in the Fendi wear in which he was seized abroad.
Meanwhile, streets of Aba in Abia State, Kanu's homestate, have been deserted by residents in solidarity for the separatist leader.
The situation also paralysed the entire government, business, social and commercial activities in the state.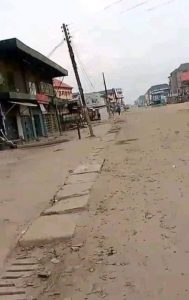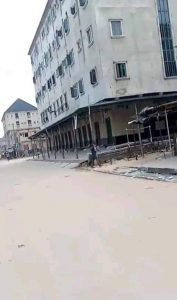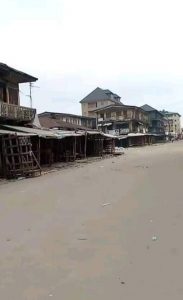 Streets and roads linking communities, villages, towns were deserted in compliance with IPOB's sit-at-home order in the southeast region.
Our correspondent noted that some of the streets in the city were converted to football pitches.