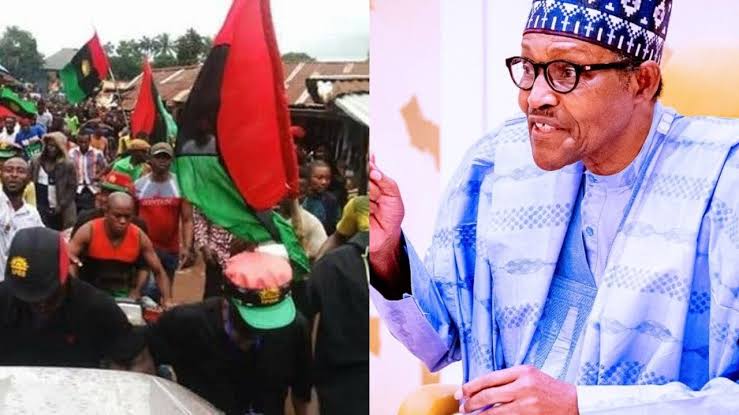 President Muhammadu Buhari on Tuesday sympathized with families of policemen allegedly killed by some members of the outlawed Indigenous People of Biafra (IPOB), who videotaped the bestial killings, and proceeded to share it widely on social media.
In a statement by Femi Adesina, his Special Adviser on Media and Publicity, Buhari lamented the horrific nature of the bloodletting, "which indicates that some minds are completely overtaken by hatred, and reduced to the basest level imaginable".
Noting that the three abducted policemen, two of whom were later brutally executed last week in Anambra State, were serving the country and providing security to those who ironically turned against them, President Buhari sent heartfelt condolences to the bereaved families, praying for God's comfort in their deep sorrow.
Earlier, on Monday, the Minister of Information and Culture, Alhaji Lai Mohammed, described the killing of the policemen as "unacceptable".
Mohammed said targeting and killing of security agents, under any guise, is a direct attack on the Nigerian state and will not be tolerated.