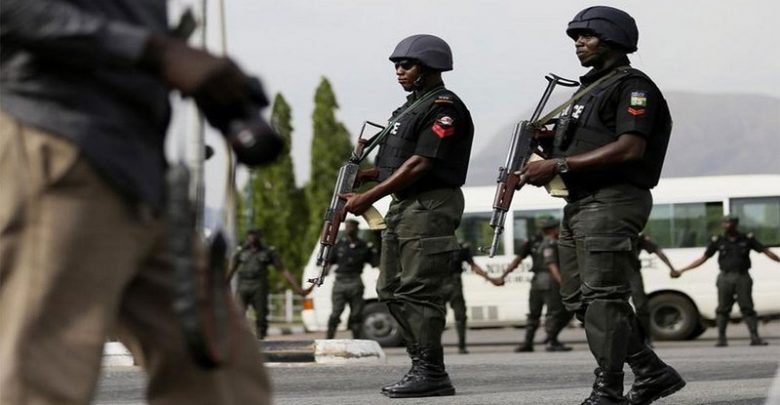 The Rivers State Police Command has identified the policeman who killed a Woman Sergeant, Lovender Elekwachi, on Thursday evening.
POLITICS NIGERIA broke the news of how Mrs Elekwachi, who was on traffic duties at Eneka Junction in Port Harcourt, Rivers state capital, died.
According to an eyewitness account, Mrs Elekwachi was trying to beg on behalf of a trader when the Rivers State Task Force on Decongestion arrived in the market.
While President Muhammadu Buhari had declared four weeks cessation in Lagos, Abuja and Ogun; some Governors have pronounced partial or total lockdown in their respective states over the coronavirus pandemic.
It was stated that the officer, who is a task force member threatened to shoot a trader who resisted arrest, killing his colleague in the process.
"The female police officer who controls traffic at the market was shot down by a policeman. The female policewoman was begging on behalf of a shoe trader who was arrested by the policeman from the taskforce team.
"The policeman threatened to shoot the trader if he doesn't stop resisting arrest. As he pointed the gun the trader dodged the bullet only for it to catch the female policewoman on her head," an eyewitness narrated.
POLITICS NIGERIA, however, gathered that the deceased was survived by her 2-year-old child, who she breastfed 30 minutes before her death.
Meanwhile, Nnamdi Omoni, the Rivers state police spokesperson, has identified the killer as one Sergeant Bitrus Osaiah.
This was contained in a statement sent to POLITICS NIGERIA on Friday morning.
Mr Omoni said: "The Rivers State Police Command regrets to announce the death of W/Sgt Lovender Elekwachi who until her untimely death was serving at Eneka Division and was posted to the Eneka roundabout on traffic duties.
"The late Woman Sergeant was shot while controlling traffic by Sergeant Bitrus Osaiah attached to the Operations Department of the Command."
Although he refused to give details of how it happened, Omoni noted that Mr Osaiah has been arrested, disarmed and undergoing Orderly Room Trial.
"Two other members of the Task Force have also been arrested and are being questioned. The Hilux vehicle belonging to the Task Force has been impounded and the corpse of the Woman Sergeant deposited in the mortuary.
"Accordingly, he stated that the Rivers state Commissioner of Police, Joseph Mukan, has ordered an investigation into the matter with a view to unraveling the circumstances that led to her death."
"The Commissioner has appealed for calm, pending the outcome of the investigation, promising that the interest of justice must be served in the circumstance," Mr Omoni added.