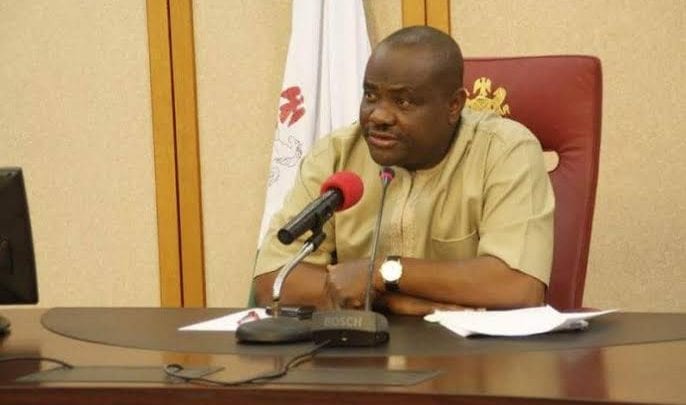 Governor Nyesom Wike has credited the people of Rivers state, the legislature, and the judiciary for his continued stay as the state's administrator.
According to him, their combined efforts showed how powerful they are in the fight for rule of law and ensuring light is shined on dark corners.
He declared that Rivers state is central to national unity, and emphasized its place in keeping it so.
The governor stated this at the 2020 Rivers State New Year Banquet held at the Government House Port Harcourt.
He said: "When your conscience is clear and you are convinced you are doing the right thing, just go ahead.
"I have no grudge against any local government area. Every Local Government Area gave me support. All those carrying ethnic wars cannot succeed. I was not elected on the strength of ethnicity.
"You must be governor of Rivers state. Show our people that you have the capacity and that you can work for Rivers people."
The governor who has received backlash several times on his stance on a state religion reiterated that the state is a Christian state.
He based his declaration on the fact that security is improving throughout the state because God has intervened in its affairs.
The governor also shared the government's projects in each local government, challenging the opposition to verify them instead of spreading false news.
Wike stated his regrets over the ability of recipients to pay back the N4billion business grant for entrepreneurs and N500m loan to medical professionals which have since been halted.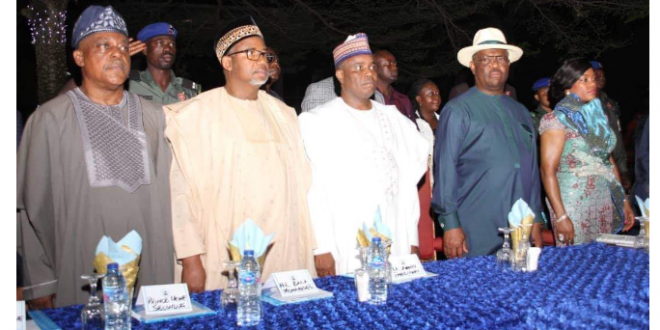 He promised that his government wouldn't mortgage the interest of the state on any account.
The governor of Bauchi state, Senator Bala Mohammed, was present at the event. Mohammed said he attended the event to his appreciation of and solidarity for the Wkie's contributions to national development and good governance.
"He is kind and has always provided the rallying point for people of this generation to discuss the development of this country.
"We cannot play with the Niger Delta because it is the goose that lays the golden egg. It is important to the politics of the country," he said.
Also present was the Sokoto state governor, Aminu Tambuwa, considered a close ally of Governor Wike, who commended the people of Rivers state for their firm determination in defending their mandate and foiling plots to rig the election in the state during the 2019 governorship polls.
"We commend the good people of Rivers State for standing firm in 2019 to defend their mandate. You stood for democracy and you stood for Rivers state.
"We monitored what happened. We took note of how Rivers people collectively stood for democracy," Tambuwal said.