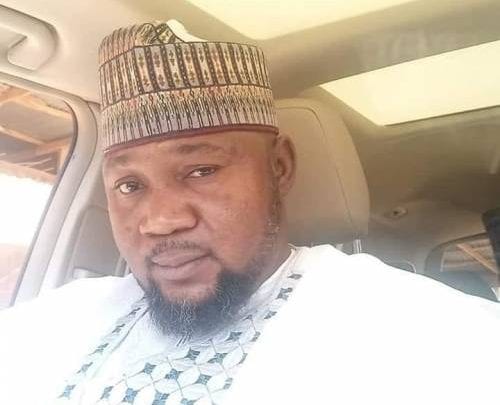 Over 4,000 people have signed a petition demanding justice against Kogi State Commissioner of Water Resources, Abdulmumuni Danga, who was accused to have raped and assaulted a lady.
POLITICS NIGERIA reported how the official assaulted one Elizabeth Oyeniyi after posting a comment about the commissioner's step-sister, who has been her friend for years.
A viral video of her showed the blistered wounds and bruises sustained after the attack.
In an interview, Ms Oyeniyi alleged that Mr Danga personally flogged her and said he could have killed her were it not for her young son who was with the mom.
She said the commissioner then stripped her while at least 15 men, who worked for him, watched. They suspected thugs videoed the nude woman as she was being whipped and humiliated.
After the attack, Ms Oyeniyi said Mr Danga drove her to a hotel close to the Kogi State House in Lokoja, the state capital, where he forcefully had sex with her three times overnight.
The attack against Ms Oyeniyi was frowned at by human rights groups and advocates.
Meanwhile, a statement from the government said Governor Yahaya Bello has ordered an investigation into the matter.
It read: "His Excellency, Governor Yahaya Bello of Kogi State is an avowed advocate of the fundamental rights of Nigerian citizens, and especially within the boundaries of our dear State."
"Accordingly, the Governor has ordered an accelerated investigation into the matter and hereby assures both accusers and accused, as well as the general public, that the whole truth will be uncovered and justice served as appropriate."
Petition
As at 4:51pm on Tuesday, 4155 persons have signed the petition against the Commissioner online.
https://www.change.org/p/public-brutality-sexual-abuse-suspend-kogi-state-comm-for-water-resources-abdulmumuni-danga
The petition reads: "Help us demand justice against Mr Abdulmumuni Danga, Commissioner of Water Resources, Kogi State, over an act of brutality and human rights violation on Miss Elizabeth Oyeniyi.
"This callous acts, abuse of power and sheer rascality of public servants should not be normalised and taken lightly in Nigeria. We are still enraged at a similar act perpetrated by Senator Elisha Abbo on a defenseless nursing mother nine months ago.
"I, therefore, enjoin you to please, sign on this petition to the Governor of Kogi State, to demand justice for Oyeniyi Elizabeth and the immediate suspension of Mr Abdulmumuni Danga as Commissioner for Water Resources, Kogi State.
"According to one of the petitioners, Naomi Hassan, accounts from private media platforms have it that the Kogi State Government has suspended Mr Abdulmumuni Danga from office but there is concrete evidence to support that.
"We demand a concrete evidence on this development, from the Office of the Governor, while we await the outcome of a thorough investigation and prosecution of Mr Abdulmumuni Danga," She wrote.