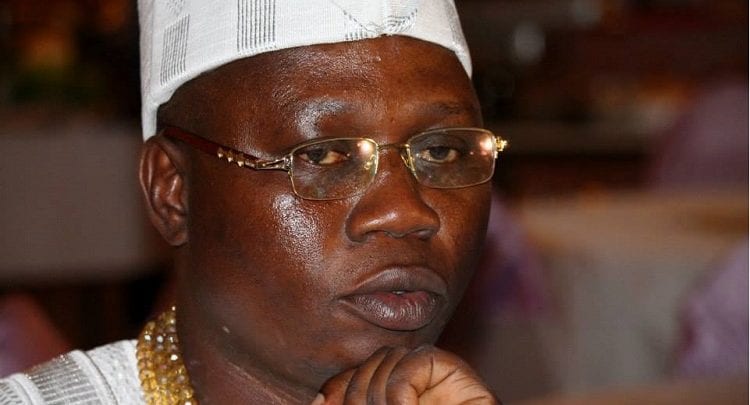 Leader of the Oodua Peoples Congress, Chief Gani Adams has condemned the arrest of some OPC members who were responsible for capturing a dreaded terrorist Herdsman, Iskilu Wakili in Oyo.
Adams, who is also the Aare Ona Kakanfo of Yorubaland, revealed that the police received 'orders from above' to arrest and detain the OPC men in an apparent effort to cover up the involvement of Wakili in the killings and kidnappings in the state.
Speaking on the development, Adams said; "If they want us to have confidence in them again, they have to cele­brate these gallant OPC men who arrested and handed him (Mr. Wakili) over to them instead of arresting them for carry­ing out a noble cause."
"They claimed that one person died during the oper­ation. If you go to the den of a kidnapper to arrest people, anything can happen in the process. The DPO of Igbo-Ora had been discussing with our OPC men in the area, asking them if there was any way they could assist in arresting Wakili."
"They (the police) have been strategising together for the past two months, but because there is an order from above, he now turned against the same people that helped in arresting the criminal the police couldn't arrest."
"The question now is, next time, if there is a bigger problem and they beg the OPC to arrest him, will the OPC assist them? So, with what you have done to OPC members in the case of Wakili, who will trust you again?"
"The police took sides with him (Mr. Wakili) in the drama by taking him to the hospital for medical attention. Nothing happened to him because our boys did not manhandle him." he stated.