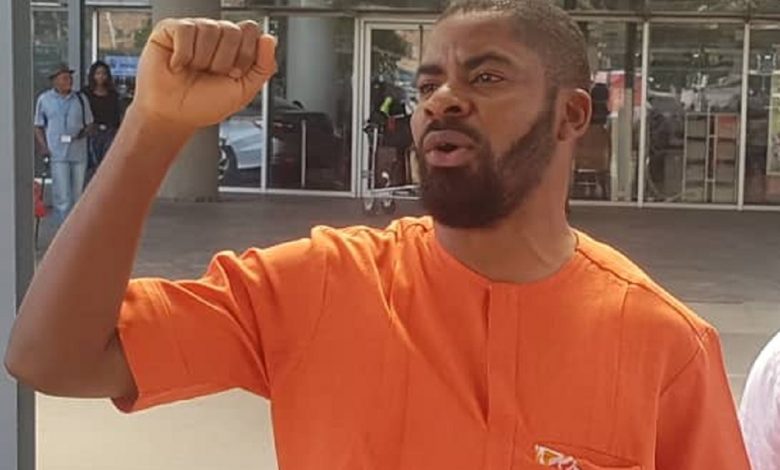 Popular activist, Deji Adeyanju has accused the Nigerian Government of planning to rig the upcoming Anambra state Gubernatorial Elections.
Adeyanju, who is the convener of the Concerned Nigerians group, made this statement on Thursday via Twitter. He claims that the Government aims to declare a 'state-of-emergency' in the state in order to rig the elections.
POLITICS NIGERIA earlier reported that the attorney-general of the Federation, Abubakar Malami on Thursday, shortly after a Federal Executive Council Meeting, told journalists that the government will utilize every possible means to ensure that the elections go smoothly.
"No possibility is out ruled by government in terms of ensuring the sanctity of our democratic order, in terms of ensuring that our elections in Anambra holds, and you cannot out rule possibilities inclusive of the possibility of declaration or state of emergency where it is established, in essence, that there is a failure on the part of the state government to ensure the sanctity of security of lives, properties and democratic order?"
Anambra state has experienced heightened violence and unrest in recent weeks, with unknown gunmen wreaking havoc on state assets and residents. The most shocking was the gruesome murder of Dr. Chike Akunyili, husband to late NAFDAC DG, Dora Akunyili.
Adeyanju wrote on Twitter: "FG's threats of state of emergency in Anambra state is a ploy to rig APC into power at all cost."